A WINNING TEAM
Posted - June 23, 2021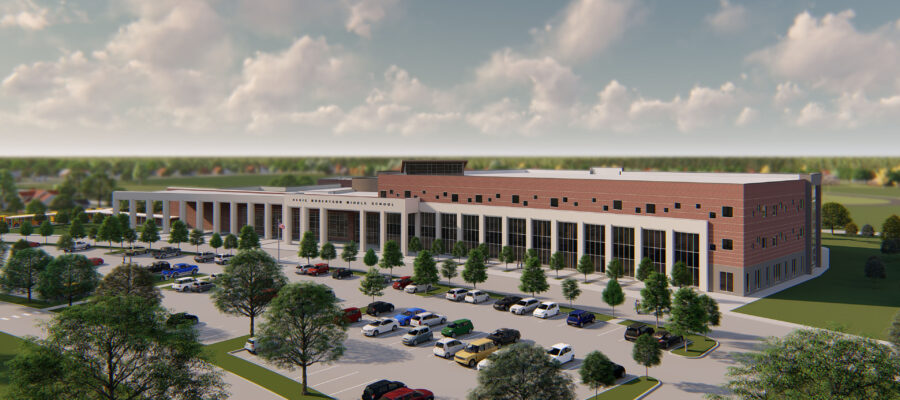 Dikita provided program management on Lancaster Independent School District's (Lancaster ISD) Elise Robertson Middle School. Lancaster ISD is located approximately 15 miles outside of Dallas, TX.  It is home to twelve campuses, including the first K-12 STEM district in Texas. Elise Robertson STEM Middle School has won the 2021 Outstanding Design Award – Common Areas Designation by the American School and University Magazine. This school will be featured in the magazine's August 2021 publication highlighting this achievement.
Dikita has provided Lancaster ISD with program management services on four projects over a five-year period. Three projects involved the building of new campuses (two elementary schools and one middle school) plus, one project involved the renovation of a 9th grade campus.
Elsie Robertson Middle School
Barack and Michelle Obama 9th Grade Campus
West Main Elementary School
Pleasant Run Elementary School
Lancaster's ISD Chief of Operations Dr. John Ellis Price wrote a recommendation letter for Dikita. In this letter he states, "It has often been said that teamwork makes the dream work. Dikita and their team have a keen sense of market insight for managing construction projects. Dikita knows the critical role building spaces, internal environments, and building aesthetics play in delivering high quality, client-oriented results. Dikita' s team commitment to their clients is exceptional and the firm displays a tireless dedication to client advocacy and satisfaction."
Upon hearing the news of Lancaster ISD's design award, Dikita's Senior Vice President Walter D. Dansby said, "This is a reflection of the total team spirit which existed on this project. Meticulous time and efforts were placed in the design and construction. We are extremely honored to have been a part of this extraordinary project.  We are especially proud of the facility that will service the Lancaster Independent School District Community for many years to come.  It is exciting for us to see the vision of the district's administration come to life for the benefit of its children, teachers, parents and community."
Dikita is glad and grateful to be a part of this winning team!
Congratulations Lancaster ISD!